The Early Years: Mars Hill and T.B. Larimore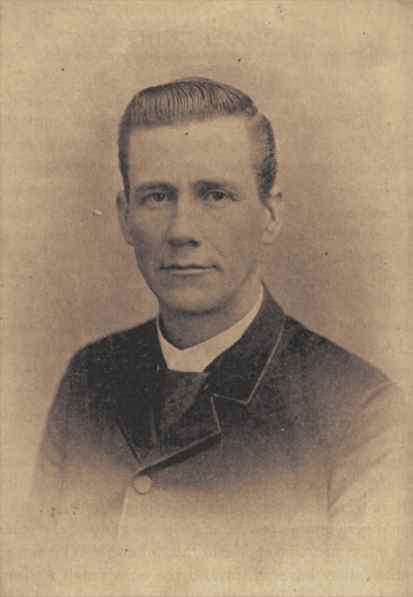 The legacy of the faithful servant T. B. Larimore continues to this day in Florence, Alabama. Not only are there dozens of churches that were established and bolstered by his preaching over a century ago but also the legendary Mars Hill Bible School, which is stronger than ever.
T. B. Larimore's early life was one of farming and even as a scout in the Civil War. He was educated at Mossy Creek Baptist College and then Franklin College in Nashville, Tennessee, after being baptized at the age of 21 by elder Hopper in Hopkinsville, Kentucky. Tolbert Fanning became an incredible influence and mentor while at Franklin College. He began to preach in middle Tennessee and then became a travel companion of John Taylor and evangelized North Alabama for a time.
Larimore married Esther Gresham in 1868 and began to dream of building a school. Mars Hill Academy opened in 1871 after much work and toil. It was written of Larimore that he, "handled lumber, shoveled dirt, made mortar, sawed timber, carried brick, hauled shingles, chopped logs, and cheered the workman." Larimore would spend the other six months in protracted meetings across the United States. The school operated till 1887 under Larimore.
Larimore's career as a preacher ascended to great heights with the success of his Nashville meeting in 1885. His national recognition and busy preaching career led to a dissolvement of Mars Hill school until decades later when it reopened in 1947, on the same hallowed grounds. It was written of Larimore at his death:
That he was personally known to more people than any other man in the brotherhood from this long period of service and that he had preached more sermons than any other men living was the claim frequently made by religious authors, some of whom also advanced the claim that he had probably baptized more people than any minister of the church of Christ for nearly one hundred years.
Today, Mars Hill Bible School continues to rest on the solid foundation of faith in Christ and His Church, as preached by Larimore.
"My faith has never been stronger; my hope has never been brighter; my head has never been clearer; my heart has never been calmer; my life has never been purer. I love all; I hate none. My love for some lifts my soul into the realm of the sublime. I am willing to die today; I am willing to live a thousand years, to tell the old, old story of Jesus and his love."
-T.B. Larimore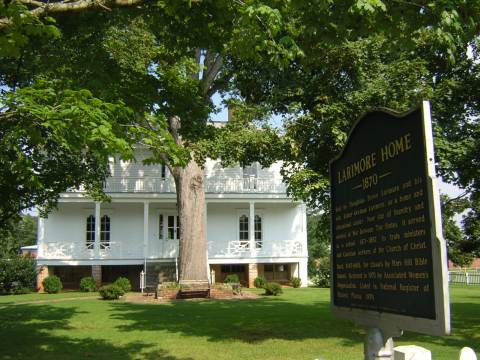 Mars Hill Reborn: 1947 and Beyond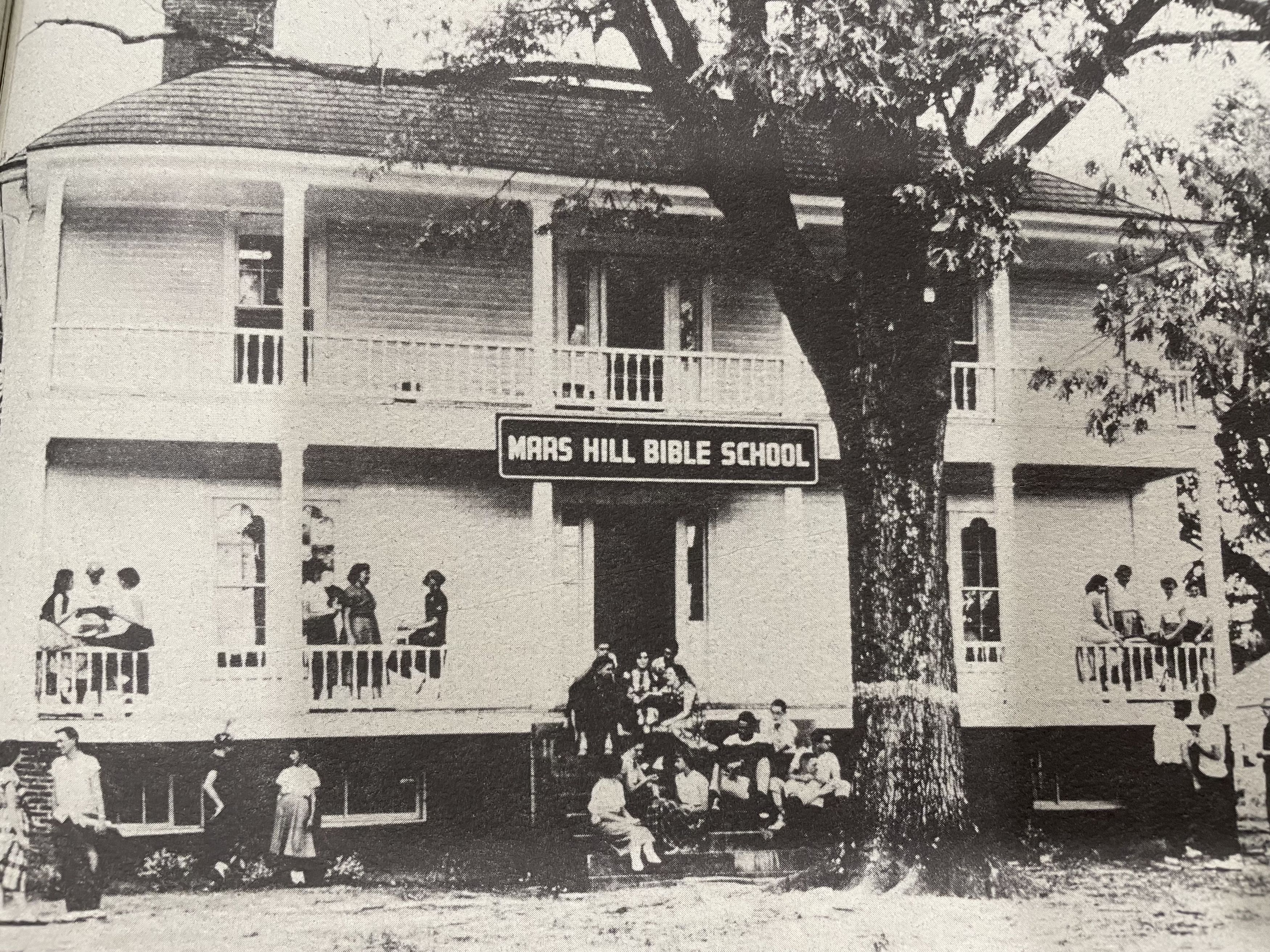 In 1947, a group of Christians in the Shoals area agreed on the need to re-establish a Christian school to provide an education grounded in the eternal truths of Scripture. T.B. Larimore's son, Virgil, agreed to sell a portion of the property for the realization of this dream, and plans began in earnest. A local physician, W.W. Alexander purchased and donated the land. M.S. Killen and Charlie Morris provided the school's equipment and fleet of buses. Irven Lee served as the school's first president.
The doors of Mars Hill Bible School opened to students on September 15, 1947. This first new class included 13 seniors, 18 juniors, 25 sophomores, 24 freshmen, 35 eighth graders, 42 sixth graders, 30 fourth graders, 25 second graders, and 50 first graders, for a total of almost 400 students in its inaugural year.

The Alabama State Department of Education accredited the school in its initial year. The year also brought the school's first play, "Lavender and Old Lace"; its first chorus program, conducted with over 50 members; first church presentation, held at the Poplar Street Church of Christ (now Wood Avenue); and first yearbook, The Mizpah.
MHBS has continued to build on the legacy established in these formative years. Though over 750 students currently attend Mars Hill for preschool through grade 12, the mission of Mars Hill Bible School remains unchanged. Over 140 years later, MHBS still abides by the powerful words once spoken by T.B. Larimore: "We loved one another, and love ruled the school."